Valley of Words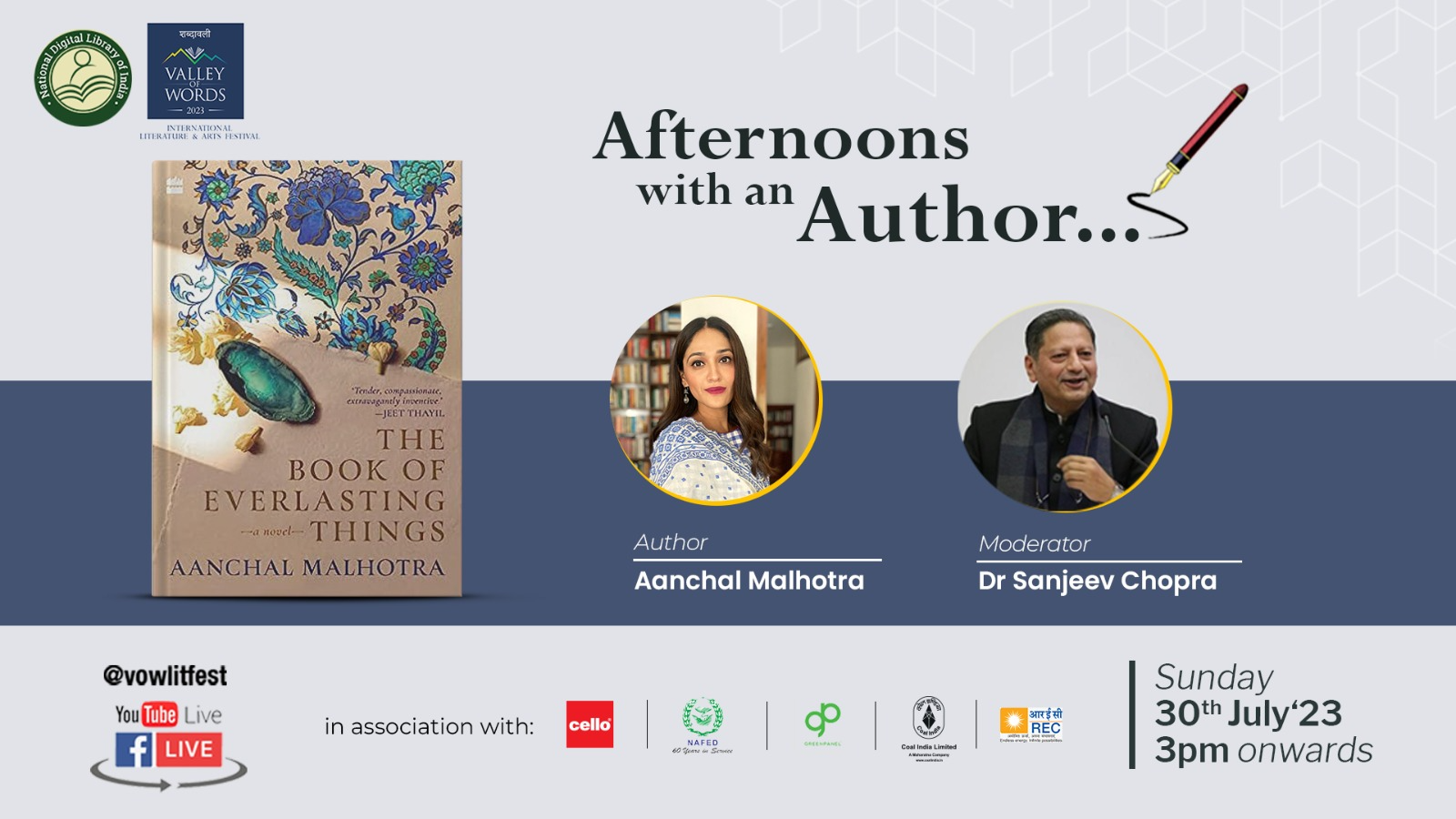 July 30, 2023 - July 30, 1923
3:00PM
Valley of Words
Afternoons with an Author: 30th July, 2023
Aanchal Malhotra
Sunday, 30th July | 3pm onwards
ABOUT THE EVENT
The July edition of 'Afternoons with an Author' brings author-historian Aanchal Malhotra discussing her debut novel, 'The Book of Everlasting Things,' published by Harper Collins.
The Book of Everlasting Things is a riveting tale of two lovers split apart by forces beyond their control, yet bound by love and memory. A feast for the senses and the heart, the 480 pages are filled with descriptions of perfume and calligraphy, spanning continents and generations. The novel revolves around Samir Vij who first locks eyes with Firdaus Khan through the rows of perfume bottles in his family's ittar shop in Anarkali Bazaar. Post 1947 Partition and the birth of two independent nations, Samir, a Hindu, becomes Indian and Firdaus, a Muslim, becomes Pakistani. Bound by family, torn between duty, the two lovers charter a course farther apart, yet, must decide what memories to hold on to.


Here is a love story that spans continents and generations, delicately inter-lacing the threads of the past to the future. The Book of Everlasting Things is both intimate and sweeping. It is a book which will linger in the reader's mind long after they have put it down.
The session will be moderated by Sanjeev Chopra, Festival Director of Valley of Words. Join us as we celebrate the Word – and theatre!


YouTube Live Link